Editorial Board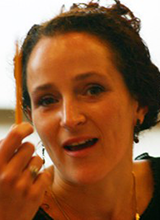 Prof. dr. Kristin Henrard (editor-in-chief)
Kristin Henrard is professor of fundamental rights and minorities at the Erasmus University of Rotterdam (EUR) as well as associate professor International and European Law. She teaches courses on advanced public international law, international criminal law, human rights, and on minorities and fundamental rights.
From February 2005 to May 2010 she worked on her VIDI- project which was granted by the Dutch Council for Scientific Research regarding the implications for minority protection of the Race Directive. Between March 2005 and March 2010 she was member of The Young Academy of the Dutch Academy of Science.
Her main publications pertain to the areas of human rights and minorities, ranging from educational rights, linguistic rights, to the prohibition of (racial) discrimination, religious fundamental rights, socio-economic and political participation. In addition to being Editor in Chief of Erasmus Law Review, Kristin Henrard is editor of the Netherlands International Law Review, of the Global Review of Ethnopolitics, of the International Journal on Group and Minority Rights and of European Autonomy and Diversity Papers (EDAP). She is the co-editor of the Brill Series on Group and Minority Rights.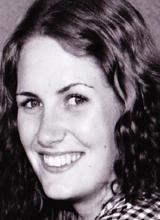 Margaux Raynaud, LL.M. (managing editor)
Margaux Raynaud is a PhD Candidate for the Erasmus School of Law and Managing Editor of the Erasmus Law Review. She obtained her LL.B. from the University of Paris II (Panthéon-Assas), and graduated cum laude from two programmes at Utrecht University, namely an LL.M. in Public International Law and an LL.M in International Human Rights and Criminal Justice. Prior to joining Erasmus University, Margaux interned with Amnesty International, the Special Tribunal for Lebanon, and helped in the defence of General Ratko Mladic before the International Criminal Tribunal for the Former Yugoslavia (ICTY). She further assisted in teaching a course on international human rights at Utrecht University. Alongside her PhD, Margaux works as a Senior Research Associate for the Public International Law and Policy Group (PILPG), where she provides pro bono legal advice to PILPG clients and supervises the work of Research Associates.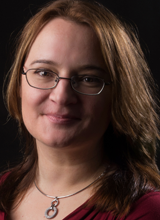 Prof. Dr. Xandra Kramer
Xandra Kramer (www.xandrakramer.eu) holds a chair in European Civil Procedure at Erasmus School of Law. She obtained her Ph.D. degree from Leiden University, where she has also worked as an assistant professor. Her conducts research and lectures in the area of private international law, international litigation, arbitration, mediation, and European private law, and takes an interest in empirical and policy-oriented legal research. She is editor-in-chief of a Dutch journal on Private International Law. She was project leader of several studies for the Dutch Ministry of Justice and for the European Parliament. She held a visiting chair at Leuven University in 2013-2014, and has been a guest professor and scholar at several other universities, including Stanford Law School, the Foreign Trade University (Hanoi) and Koç University (Istanbul). She is Deputy Judge in the District Court of Rotterdam.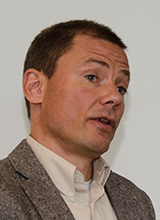 Prof. Dr. Peter Mascini
Peter Mascini holds a chair in Empirical Legal Studies. He also manages the research program Behavioral Approaches to Contract and Tort. He studies the legitimization, implementation, and enforcement of legal and policy instruments on a range of domains such as health and safety, crime fighting, asylum and migration, education and the labor market. He does this from a cultural law and policy perspective. This means he focuses on the meanings decision makers and their targets as well as publics attach to legal and policy instruments and on the implications of these meanings for how legal and policy instruments play out in practice. He is particularly interested in studying the tenability of assumptions underlying legal and policy instruments from this cultural perspective. In his research he uses both quantitative and qualitative methods and preferably combines both methods. He has published on these issues in journals such as Regulation & Governance, Law & Policy, British Journal of Criminology, Tijdschrift voor Criminologie, Recht der Werkelijkheid, and in the series Handhaving en Gedrag. He is also member of the board of the journal Recht der Werkelijkheidi>.

Prof. Dr. Harriet Schelhaas
Harriet Schelhaas is professor of private law at the Erasmus School of Law, department of Civil Law in Rotterdam. She studied international and private law at the University of Leiden. She obtained her PhD degree from Utrecht University on a comparative study on penalty clauses. Subsequently, she worked for almost ten years as a practicing lawyer with the international law firm Stibbe, in Amsterdam. As a litigation lawyer, she advised and litigated on a broad variety of aspects in the field of the law of obligations, with a focus on commercial contracts. She returned to academia in 2015, where her research focusses on (international) commercial contract law. Harriet's teaching at the Erasmus School of Law ranges from the second year bachelor's course on the law of obligations, to courses in the Master of Private Law. She is one of the editors-in-chief of a commentary on the Dutch Law of Obligations (Kluwers Groene Serie Losbladige Verbintenissenrecht) and is a member of the Editorial Board of the leading Dutch journal Nederland Tijdschirft voor Burgerlijk Recht, and of the journals Contracteren and the European Review of Private Law. She is a Deputy Judge at the Court of Appeal of Arnhem-Leeuwarden.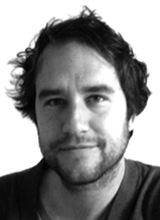 Mr. Dr. Michiel van der Wolf
Michiel van der Wolf is associate professor at the department of Criminal Law at Erasmus School of Law and assistant professor of the Department of Criminal Law and Criminology at the University of Groningen. He was trained at the Free University in Amsterdam as both a legal scholar and a clinical psychologist, and as such worked in a high security forensic mental hospital for some years. He lectures both on criminal (procedural) law, theory and history of criminal law, mental health law and forensic psychiatry and psychology. His research is multidisciplinary and focuses inter alia on psychological evidence before the courts, the compatibility of neurosciences and criminal law, sanctions and restorative justice initiatives aimed at mentally disordered offenders, legal protection and treatment within detention. His PhD thesis (2012, Erasmus School of Law) was a study into the Dutch safety measure for dangerous mentally disordered offenders from a historical perspective. In his postdoctoral research, funded by the Netherlands Organisation for Scientific Research (NWO), he internationally explores the limits to preventive detention and supervision of dangerous offenders, including empirical limitations in assessing dangerousness, from a theoretical, legal comparative and human rights' perspective. He is a member of the Editorial Board of the Erasmus Law Review and a Dutch handbook for psychological evidence before the courts, board member of the Dutch Psychiatric Juridical Association and a member of the Mental Health, Law, and Policy Institute, which is an invitational international network. He was a visiting scholar at Simon Fraser University, University of South Florida, University of Gothenburg, University of Tubingen, and a visiting fellow at Clare Hall College, University of Cambridge. He is a Deputy Judge at the Criminal Court of Amsterdam.
Sign up for email alert
If you sign up for the free email alert from Erasmus Law Review, you will automatically receive a message when a new article is published on the website.